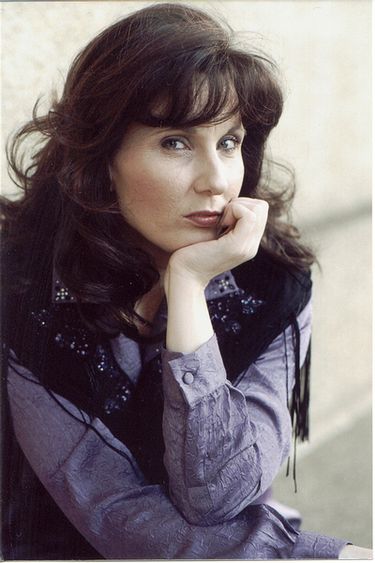 Tracey K. Houston grew up in western Canada singing with her family from the age of 3, where country music and early rock 'n' roll were always the fabric of her life.
She is an internationally acclaimed, award-winning recording artist with several #1 Hits (USA and Europe) under her belt. In 2015 Bear Family Records (out of Germany) included two songs of hers ("Barely Hangin' On", and "Smokey Bear"), the latter which she wrote, on their 40th Anniversary Boxed Set Edition, which was released worldwide. She first started performing professionally in 1987 in Calgary, Alberta, recorded her first demos in 1991 and released her first single in 1993 on ATI Records out of Toronto, Ontario. She has made Nashville, Tennessee her home for over two decades.
Tracey K. has toured the world extensively, mainly with her Country and Rockabilly shows, ranging from headlining massive international festivals in England and Poland, to doing intimate private concerts. She has also toured throughout Canada and the United States with her Loretta Lynn tribute show.
She has recorded 6 country and rockabilly albums to date, including her latest album, "Shades of Crystal", a tribute to Crystal Gayle, released Aug 16, 2019.
Friends of Tracey K Houston